This year marks the fourth annual Freecoast Festival on the seacoast of New Hampshire! The theme this year is "Living A Voluntary Life Today" with speakers sharing on how they implement freedom in their daily lives and work toward building the voluntary society they wish to see without waiting for permission. There are only a few days left to get your tickets so act soon!
The festival is an opportunity to showcase the Freecoast which is New Hampshire's best-kept secret. The region is full of high-tech and creative jobs – as well as the space and resources for entrepreneurship. With the population density and services of a big city – among a network of spacious and neighborly town centers. Close to the beach, the bay, lakes, and mountains; on the I-95 and Amtrak corridors – but with the lowest taxes and most personal freedom anywhere on the Eastern Seaboard!
But the most beautiful aspect of life on the Seacoast is our Freecoast community – the natives and porcupines that form our local liberty movement. Freecoasters were responsible for getting global press for the Ron Paul campaign, launching several early Bitcoin ventures, employing fellow libertarians locally and beyond, winning election to the State House and town councils, and more. We're designers, writers, musicians, restaurateurs, publicists, engineers, teachers, good neighbors, loving spouses, proud parents, and awesome kids.
Sunday of the festival we will bring back by popular demand our Entrepreneurship Day!  This will be hosted at The Praxeum from 10AM to 3PM where entrepreneurs will have the opportunity to present their business ideas and compete with each other.  The winner will be chosen by a panel of mentors and will receive 1 Ether!  If you want to participate, contact kyle@humanaction.foundation or The Freecoast to sign up!
A little bit about Entrepreneurship Day:
LEADING LIGHTS PANEL
The Leading Lights Panel will kick off the day where participants and attendees will hear distinguished figures in business, society, and investment share their stories.
This year's mentors: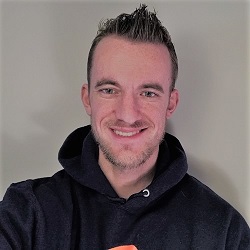 BJ Mumford is the general manager at Integrety Hoops, a basketball player development company based in Portsmouth, NH. Over the past 2 years BJ has helped to grow Integrity Hoops from only a 1 man self-employed entity for owner Noah LaRoche, into a sustainable business offering year-round training program for players from kindergarten to the NBA. Originally hired as a coach, BJ has now taken on the role of business development and managment in addition to leading programs on the court. BJ will graduate this year with a bachelors of sport science from the United States Sports Academy, and continues to pursue self-directed education in business management and player development from a peaceful, voluntary approach. BJ and wife, Joslyn, moved to NH as part of the Free State Project in 2015 and fell in love with the Freecoast. They plan to never leave.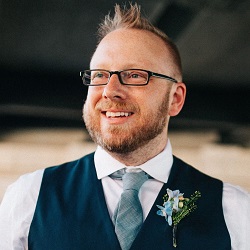 Tom Hudson is the host of the Up Rev Ninja podcast and a serial entrepreneur, having started his first business at the age of 16. Tom was one of the founding members of Seacoast Liberty nearly ten years ago; Seacoast Liberty has since evolved into The Freecoast. The past three years, Tom has been Lead Organizer of the Freecoast Festival; however, he would be remiss if gratitude were not expressed to the many volunteers and speakers that shape the events. Tom moved here from Texas in '97 – way before the Free State Project; however, he connected with the earliest of the first movers to welcome them home.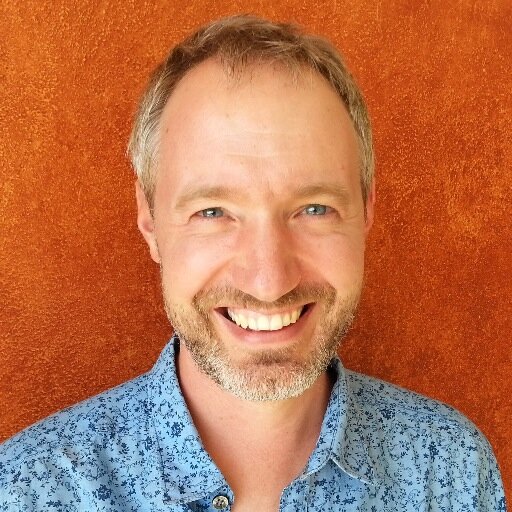 Jake Desyllas is an author, investor, entrepreneur and podcaster. He writes about entrepreneurship, financial independence, and freedom. He is the host of The Voluntary Life podcast. In 2000, he founded Intelligent Space, an award-winning consultancy that led innovation in the field of pedestrian movement simulation and analysis. In 2010, he sold his business, quit the rat race, and retired early at the age of 38. He has a bachelors degree, a masters degree, and a doctorate. He is a perpetual traveler, a minimalist, a productivity geek, an avid reader of philosophy and psychology, and a marathon inline skater.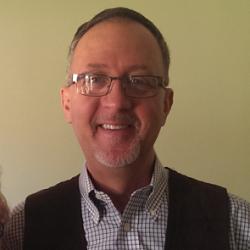 Hershel Nunez spent 22 years in the ERP (Enterprise Resource Planning) industry, configuring software, teaching application and managing teams all over the nation in several industry verticals. First as an application consultant, moving into project management and then program management. During this time not only did he work as a consultant/employee but earlier in his careeer owned his own firm. Retiring early from a national consulting firm he set his sights on more agorist styles of business, where he and his partner created a body care line, Shire Soaps, that today is still in operation, and has also branched out into food and beverages. Hershel has regularly attended and assists with many "Liberty Markets" within the state. Currently, he and his partner are in the process of opening New Hampshire's first premier true "fermentory", Granite State Fermentory, in Hudson New Hampshire, that will have offereings in a micro brewery format/ His technolgy experience, entrepreneural skills (receiving the prestigious award in 2009-2010 from Cambridge Who's Who for Entrepreneur of the Year) and beliefs in a voluntary society lead him through a successful life. Hershel moved to New Hampshire to live with his partner, Normand Duquette in 2001, another successful entrepreneur in his own right, owning 2 businesses in Security, in operation for over 30 years in New Hampshire, and co-founding Shire Soaps and working together for the newest venture.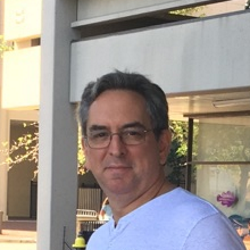 Peter Lessels is a husband and father of two, living in Stratham, New Hampshire. He is the founder of local-e, a company looking to upend retail, starting with how we buy groceries. Peter owns an outsourcing software and testing business. Peter loves all things entrepreneurial, no matter the sector or size. Peter for some reason likes to refer to himself in the third person.
ENTREPRENEURS ROUNDTABLE
All participants will gather into groups centered around each of our leading lights in order to workshop your own ideas and ventures. Here's a chance to work on your business plan, learn how to pitch angel investors, or figure out how to scale up your venture.
THE PORCUPINES' DEN
The feature presentation! Participants are invited to pitch your ventures to our panel of judges – in front of an audience of all festival attendees. The winner will receive a 1 Ether!
Again, there is still time to sign up and compete!  Contact The Freecoast on Facebook or send an email to kyle@humanaction.foundation entitled "Entrepreneurship Day" to sign up!
This year's contestants: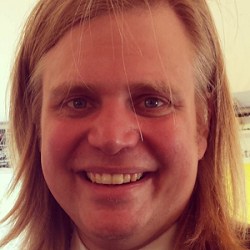 Darren Tapp earned his PhD in Mathematics from Purdue in 2007.  He is involved with educational activities for middle school to high school age students. Currently he advises the Dash Core team on research topics. One of his main areas of focus is scaling of peer to peer digital cash systems.
Pitch:  Censor Resistant DNS

With the introduction of a solution to the Byzantine general's problem, we have seen currency as a main application. Perhaps the second application was a distributed Domain Name Service.  We will discuss implementation challenges, and hurtles to adoption.
The theoretical business presented will not be optimized for profit. Instead we optimize our output, providing a service that is needed in many parts of the world.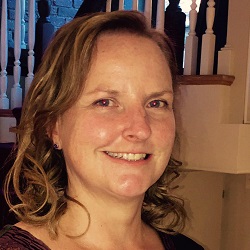 Lisa McGunnigle is the owner of Granite State Health PLLC, an attorney experienced in healthcare law mediation and a nurse practitioner experienced in primary care and palliative care.
Pitch: Relief for New Hampshire: An Affordable Medical Cannabis Practice
Developing a medical cannabis practice at Granite State Health, a multipurpose center devoted to empowering NH to uphold its quality of life via medical symptom management, resource management, and thoughtful policy planning.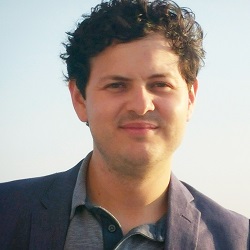 Joël Valenzuela is a Dash Force partner and editor of Dash Force News. He is a veteran writer and journalist in the cryptocurrency space, and previously had a long professional history in public policy, having worked for organizations such as the Cato Institute and the White House under George W. Bush. He also manages civic action organization the Rights Brigade and runs a taekwondo club.
Pitch: Self-funding Decentralized Philanthropy Powered by Blockchain
What if we could run philanthropy, nonprofit activism, even essential services without relying on donations or taxation, government contracts, or disclosure of private identity? By leveraging Dash's unique decentralized autonomous organization structure and self-funding governance system via blockchain, communities can come together at the local or global level and meet public needs in a way that's voluntary, efficient, and requires no contribution or loss of funds.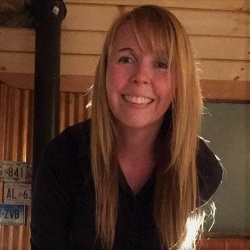 Kelly Halldorson is a New Hampshire native and liberty activist. She is a mother of three grown unschoolers and wife to her best friend, Jeff.  She advocates for peace and freedom through art, writing, speaking, social media and targeted activism. Over the coming decade she hopes to shed light on the how the stigma of mental illness suffered by both patients and their families creates barriers to proper and compassionate treatment.
Pitch: The Seacoast Center for Peace, Mindfulness and Non-Aggression
The center would provide regular yoga classes, meditation workshops and non-aggression principle education programs. The space would be available to those interested in teaching or facilitating classes/groups that reflect the goals of advancing peace, encouraging mindfulness and understanding non-aggression.
PLEASE NOTE:
• You must have festival tickets to participate in Entrepreneurs Day programming – except watching Porcupines' Den, which is open to all.
• If you would like to pitch the Porcupines' Den, please contact The Freecoast via Facebook ASAP to reserve your spot!
• While Freecoast Festival is a big party, smart casual attire is preferred for Entrepreneurs Day participants.
So, what are you waiting for? See you on the Freecoast!